Shopping Cart
Your Cart is Empty
Thank you for your business!
You should be receiving an order confirmation from Paypal shortly.
Exit Shopping Cart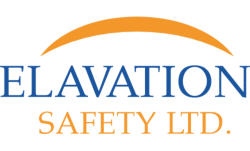 Specializing in facility shutdowns/tars, new plant construction, high angle rescue, confined space rescue, ice testing/rescue, seismic safety advisers and breathing air
SHUTDOWN/NEW PLANT CONSTRUCTION
Elavation supplies a wide variety of services to the oil and gas industry.
- project management
- high angle rescue
- confined space watch/rescue
- spark/fire watch
- gas detection
- breathing air
- medical support (emr, emt, emtp)
-project pre-planning
- safety equipment inventory and inspection
- emergency response planning
HIGH ANGLE RESCUE
Elavation Safety Ltd. utilizes the latest state of the art "Technical Rope Rescue" gear on every project. Our Rescue Technicians are all trained to NFPA 1670 and 1006 standards. Many years experience makes us a good first call.
BREATHING AIR
Elavation operates the latest in breathing air technology. We have all our air systems, and 8 point manifolds professionally engineered and come with full ISO drawings. The trailers arrive fully stocked with emergency equipment and signage. They carry 5 SABA for the workers and 2 SCBA for emergency/rescue. With 2 separate supply regulators running 2 separate manifolds, our trailers can cover a large portion of your site.
ICE TESTING/RESCUE
Elavation Safety Ltd. is a leader in the ice testing/rescue industry. We have developed safe work practices/procedures for our clients to train other contractors in ice safety. With highly trained testers, the latest equipment and a safety record that speaks for itself, Elavation is a smart choice.
CONFINED SPACE WATCH/RESCUE
Elavation Safety Ltd. specializes in confined space entry/rescue. From the pre-planning to the emergency response, hole watch, gas detection and documentation we do it all. Our watch/rescue attendants are all trained in CSE & RESCUE and have much experience in this role.
/